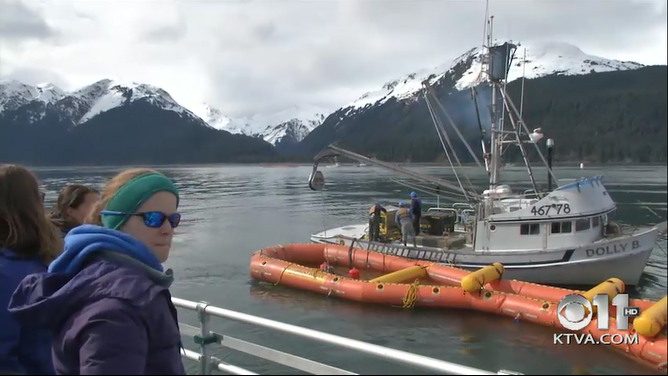 Every year for the past 26 years Tom and his boat have participated in the regional oil spill response training, instituted after the Exxon Valdez disaster in Prince William Sound.
Tom was badly impacted by the spill and he continues, with many others, to try to improve future responses to any similar disaster.
The Anchorage news team from KTVA channel 11 was on the water for the last training drill and took this footage of Tom's boat training with oil containment equipment.
Here's a link to the full story with video – http://www.ktva.com/oil-response-training-keeps-fishermen-prepared-for-a-spill-399/