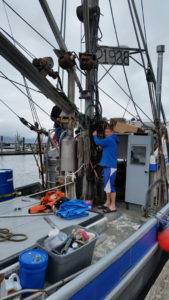 Skipper Nathan Buchanan grew up on fishing boats, in Seward, Alaska.
Nathan Buchanan is a graduate of Seward High School and of the Electrical program at AVTEC. He's been deckhand and skiffman for his dad, Steve Buchanan, and his cousin Thomas A. Buchanan and most recently for his uncle Tom Buchanan on the F/V Dolly B. In 2016 Nate bought a 38′ Ledford, named her the F/V Desire, and started his first season as a skipper. With Jeremiah Oksoktaruk in the skiff, his younger brother Jeffery Buchanan on deck along with Javonte Fluellen they joined the ranks of commercial fishermen in Lower Cook Inlet on the hunt for wild Alaskan salmon. Here's her entry to the Seward harbor in the spring of 2016 with Nate at the helm.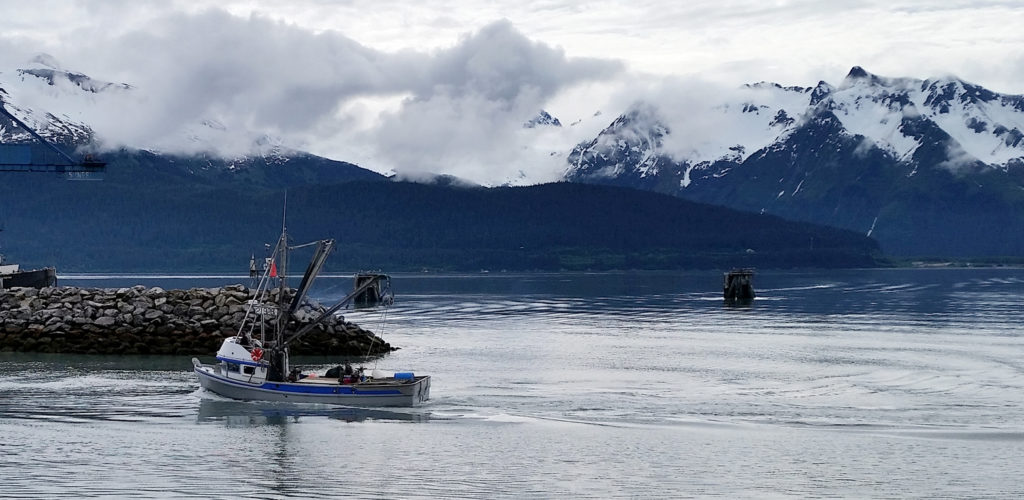 Here's the boat at the delivery dock in Homer, Alaska.